Vanha Viilatehdas' Stand Up BBQ
Vanha Viilatehdas, Kuninkaantie 28, Vantaa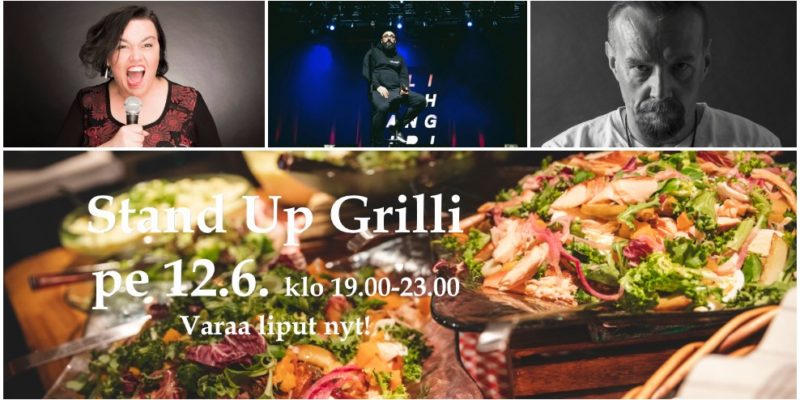 Reserve now to ensure your seats at the summer's top event!
Viilatehdas Stand Up Grill is warming up again!
Not only mouthwatering food but also today's hottest topics spiced up with a bunch of bold humor. After the stand-up show
the evening's band takes over the stage for the rest of the night!
The delicious BBQ-buffet is prepared by our chefs straight by the blazing coal barbeque. Enjoy the mouthwatering food and refreshing drinks at the summer terrace with viewing over the roiling rapids. The buffet and entertainment alternate between to ensure pleasant evening.
Reserve now!
Sales
p. 0925325300 or myyntipalvelu@kuninkaanlohet.com
or the form below.
BBQ Buffet
Tomato and mozzarella salad
Salad of barbequed artichoke and champignons
Barbequed fennel and paprika with date balsamic
New potato salad
Bread assortment and butter
From the barbeque
Smoked salmon
Barbequed cold smoked Fair Trade organic tofu with roasted paprika sauce
Yoghurt and ginger marinated chicken
Panna cotta and rhubarb jam
Price
Tickets 60,00 €/person
incl. BBQ-buffet and show
Adults only
---
Bookings for this event
Offer request